White Label Solutions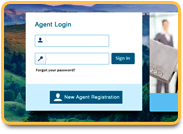 In recent years, TBO Holidays has begun to focus its technological expertise on the development of robust and innovative white label solutions. By providing a forward-looking platform that's tailored to the specific requirements of each individual client, we are able to meet the needs and exceed the expectations of every travel agent who partners with us.
Those agents who decide to benefit from our white label solutions will find a team capable and willing to brand the platform according to your wishes, enabling you to build closer relationships with your existing customers while simultaneously reaching out to new audiences. Not only will this website give your company an attractive front, but it will also allow you to provide a great range of services which may not have been possible up till now. The ability to sell hotels, transfers, holiday packages and travel insurance will all be part of the product you receive from us. In addition, the facility to manage all your financial transactions and run a number of reports online will go a long way to improving the efficiency and ease with which your business is managed.
Benefits
For travel agents who are looking for assistance with the development of a website that provides their customers with a simple and effective interface, the TBO Holidays white label solution will do just that:
Increase sales The engaging, yet simple design that our platform offers will facilitate an improved customer experience, encouraging repeat users who will return to make multiple purchases over time
Reach a new audienceAn attractive, easy-to-use website and large inventory of travel products will enable your business to expand its reach and attract new customers
Personalise your brandThe name of your company, its logo and any branding you require will be incorporated into the platform, ensuring the site is tailored to your every need
The best technical supportTBO Holidays has an enthusiastic, experienced and friendly team of engineers and customer service staff, who are ready and willing to offer you support 24/7
How it works
Having made the decision to take advantage of TBO Holidays' white label solutions, this is what we'll do:
ImplementationWorking closely with you, our development team will ascertain just how you want your site to be personalised, what features you'd like it to include and ensure your expectations are met
Customise the platformWe are able to incorporate a wide range of travel products and solutions into the website we create for you. You can choose to have all or just some of these included in the complete white label solution we provide
Flexible reportingThe system we provide you with will include a range of reports to suit all your business needs. Whether you want to view booking information, retrieve sales reports or review your performance, you can do this online, at any time, from anywhere
Simple adminThe admin panel and maintenance tools are operated via an easy-to-use interface, ensuring you are constantly in control of your site and the details displayed on it